---
Infant Dies 14 Hours After Receiving 8 Vaccines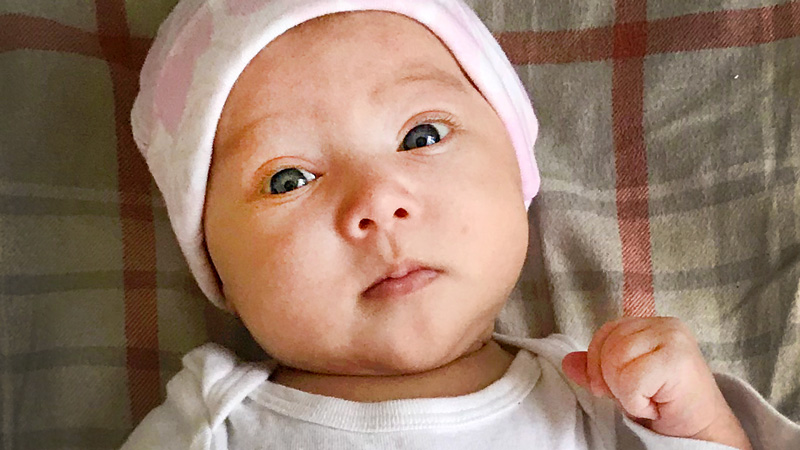 Infant Dies 14 Hours After Receiving 8 Vaccines
Laura Stanard experienced the shock, horror, and heartbreak of finding her healthy infant daughter limp and unresponsive the evening of her 2 month old vaccines. This devastating situation of losing her baby catapulted Laura to promptly research and question vaccines. She is among countless families, mothers, and fathers whose healthy children have tragically died after a vaccination "well baby visit" – the purpose of "well baby visits" is to ensure parents fully vaccinate their children according to the CDC schedule. If a parent questions this directive, the parent will be bullied and harassed by the pediatrician to vaccinate, even if it means lying to the parent and telling the parent their child will die without vaccines.
Laura: Sophia was born December 7, 2018. 6.7 pounds – and she got the Hepatitis B vaccine, Vitamin K, and eye goop. From the day of her birth on she struggled to poop, so we were in and out of the doctor quite often as she was 5.14 pounds when we went in after leaving the hospital. Every visit Sophia was healthy as can be. She was getting better at using her bowels as she was learning how to live in the outside world and her favorite place was the boob.
By one month she weighed 8.4 pounds, so she was gaining quite well! She was a super healthy one month old! Starting to giggle and smile at me all the time. The next month, February 8th, 2019, we go in for her 2-month check up and she received every shot a two month old is scheduled to get (HepB, Rotavirus, DTaP, Haemophilus influenzae type b (Hib), Pneumococcal conjugate (PCV13), and inactivated poliovirus (IPV)) and she barely even cried.